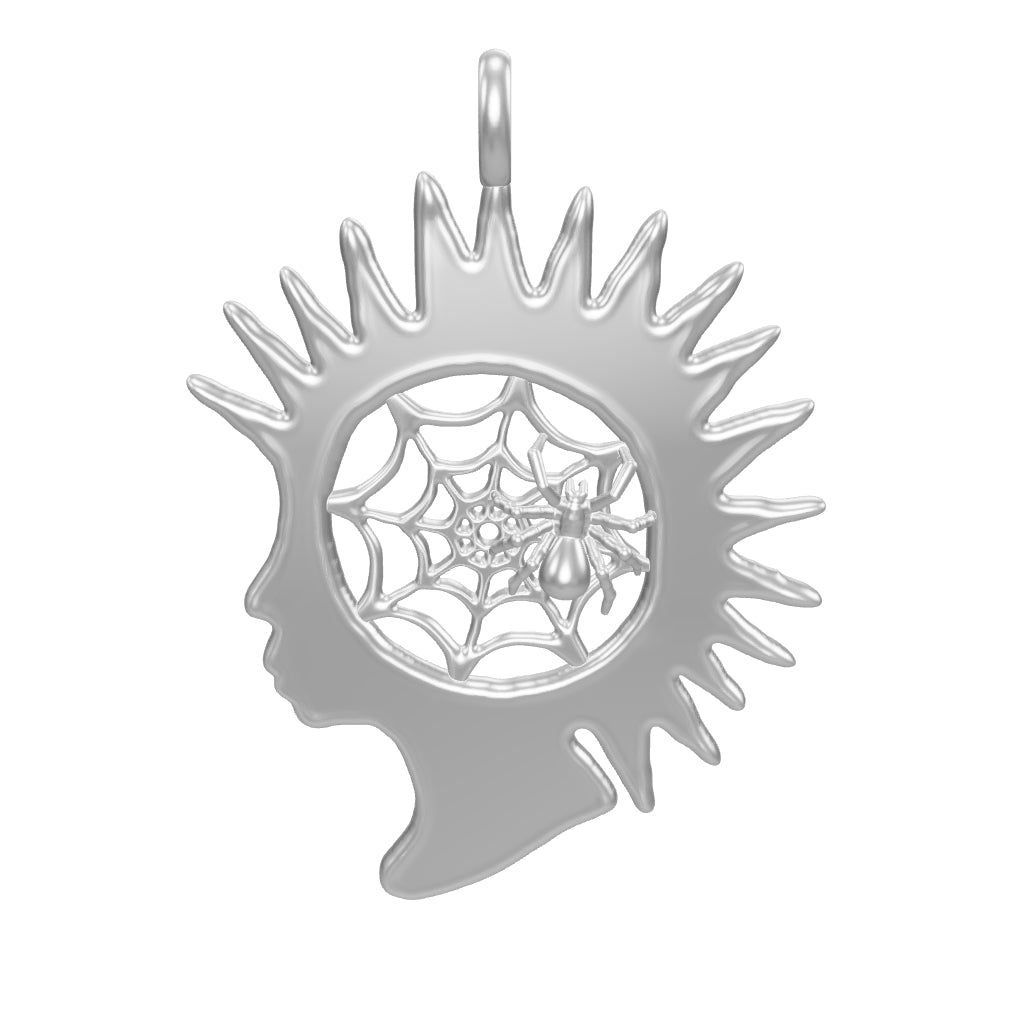 STUCK IN MY HEAD PENDANT
Choose Chain Type (Optional):
Pendant Only
40% OFF
2.3MM STERLING SILVER FIGARO CHAIN
40% OFF
3MM STERLING SILVER CURB CHAIN
40% OFF
2.5MM STERLING SILVER ROPE CHAIN
40% OFF
1.5MM STERLING SILVER SNAKE CHAIN
40% OFF
1.4MM STERLING SILVER BOX CHAINS
40% OFF
3MM STERLING SILVER MARINER CHAIN
Description
Sometimes our biggest enemy is ourselves. The Stuck In My Head Pendant depicts what it feels like to keep doubting yourself and letting your thoughts keep you from moving forward. Featuring an intricate spider web blocking the thoughts within a frantic mind, this pendant is a reminder that although it's good to be thorough, sometimes it's better to just go with the flow.
Save on your order when you add an HJ chain. Couple this pendant with your choice between six 20" .925 sterling silver chains, ensuring you get the best match for your aesthetic.
This pendant fits chains up to: