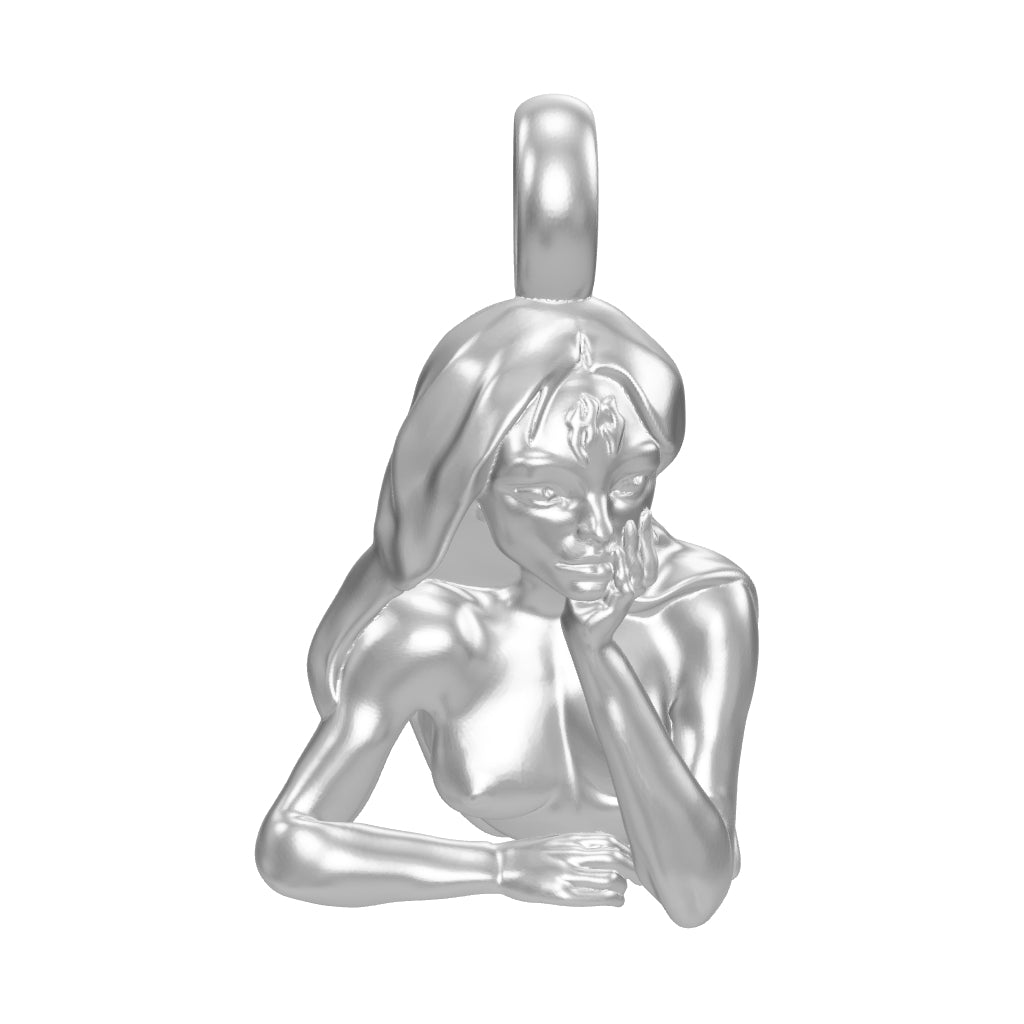 SUCCUBUS PENDANT (HALF BODY)
Choose Chain Type (Optional):
Pendant Only
40% OFF
2.3MM STERLING SILVER FIGARO CHAIN
40% OFF
3MM STERLING SILVER CURB CHAIN
40% OFF
2.5MM STERLING SILVER ROPE CHAIN
40% OFF
1.5MM STERLING SILVER SNAKE CHAIN
40% OFF
1.4MM STERLING SILVER BOX CHAINS
40% OFF
3MM STERLING SILVER MARINER CHAIN
Description
Scheming her way into the dreams of her target, the Half Body Succubus Pendant is getting ready to do what she does best. Relentlessly using her psychic abilities and manipulation skills against men, she feeds off their lust and intense erotic energy.
Interestingly enough, she has one fatal flaw: she's prone to fall in deep love with her partner, quickly losing her ability to harm him over time. Rock this pendant as a subtle symbol of love, lust, and sincerity.
Featured in the NIGHTMARE Collection
Save on your order when you add an HJ chain. Couple this pendant with your choice between six 20" .925 sterling silver chains, ensuring you get the best match for your aesthetic.
This pendant fits chains up to:
3mm Silver Chains

4mm Mini Cuban Chains