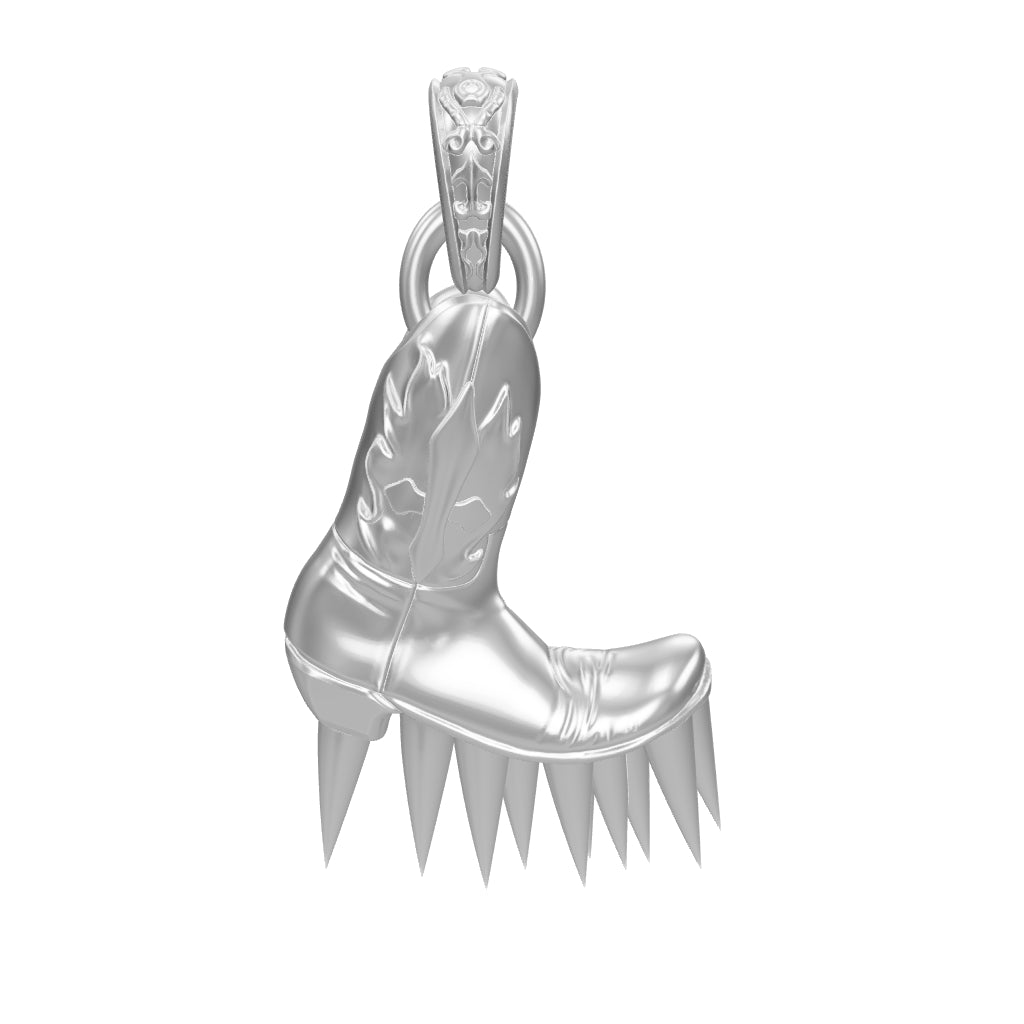 SPIKE BOOT PENDANT
Choose Chain Type (Optional):
Pendant Only
40% OFF
3MM STERLING SILVER FIGARO CHAIN
40% OFF
2.5MM STERLING SILVER ROPE CHAIN
40% OFF
3MM STERLING SILVER CURB CHAIN
40% OFF
1.4MM STERLING SILVER BOX CHAINS
40% OFF
1.5MM STERLING SILVER SNAKE CHAIN
40% OFF
3MM STERLING SILVER MARINER CHAIN
Description
Don't be afraid to stomp your way to glory. The Spike Boot Pendant takes its inspiration from Dennis, an infamous villain in the SpongeBob SquarePants movie who used it to wreak terror on anyone in his path.

Dennis understands that we all can't be a hero… some of us are destined to put on the spike boot and become a villain. This pendant serves as a reminder that only when it's all done will people start to recognize why you had to do what nobody else would.

Save on your order when you add an HJ chain. Couple this pendant with your choice between six 20" .925 sterling silver chains, ensuring you get the best match for your aesthetic.
This pendant fits chains up to:
3mm Silver Chains

4mm Mini Gucci and Hermes Chains

6mm Mini Cuban Chains