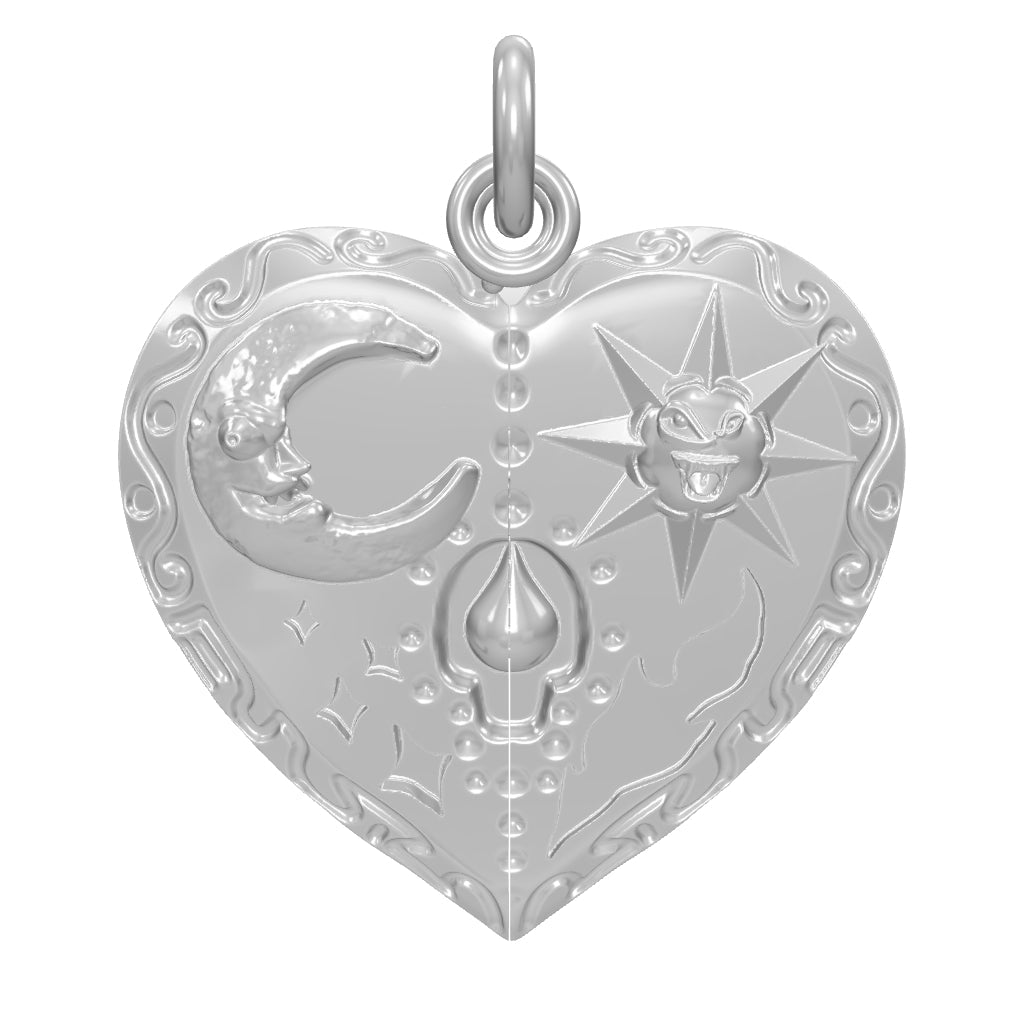 COSMIC HEART PENDANT
Choose Chain Type (Optional):
Pendant Only
6MM MINI HERMÉS CHAIN
6MM MINI ARIES CHAIN
6MM MINI CUBAN CHAIN
40% OFF
3MM STERLING SILVER FIGARO CHAIN
40% OFF
3MM STERLING SILVER CURB CHAIN
40% OFF
2.5MM STERLING SILVER ROPE CHAIN
Description
Our deeply meaningful Cosmic Heart Pendant depicts how love, death, and rebirth compose the beauty and complexity of the human experience.

The moon shines to represent the passing of time through the natural rhythms of life. The sun glows to symbolize the new opportunities that come with each new day. And when separated, the moth of death is revealed, reminding you that the cycle of life never skips death. 
This pendant fits chains up to:

Small-
4mm Hermes & Aries Chains
6mm Cuban & Gucci Chains

3mm Silver Chains 
Large-
6mm Link Chains
8mm Hermes & Aries Chains
9mm Gucci Chains
10mm Cuban Chains
All Silver Chains
Dimensions:

Small-

Length: 38.9 mm (w/ bail)
Width: 26.3 mm
Large-
Length: 51.5mm (w/ bail)
Width: 33.4 mm