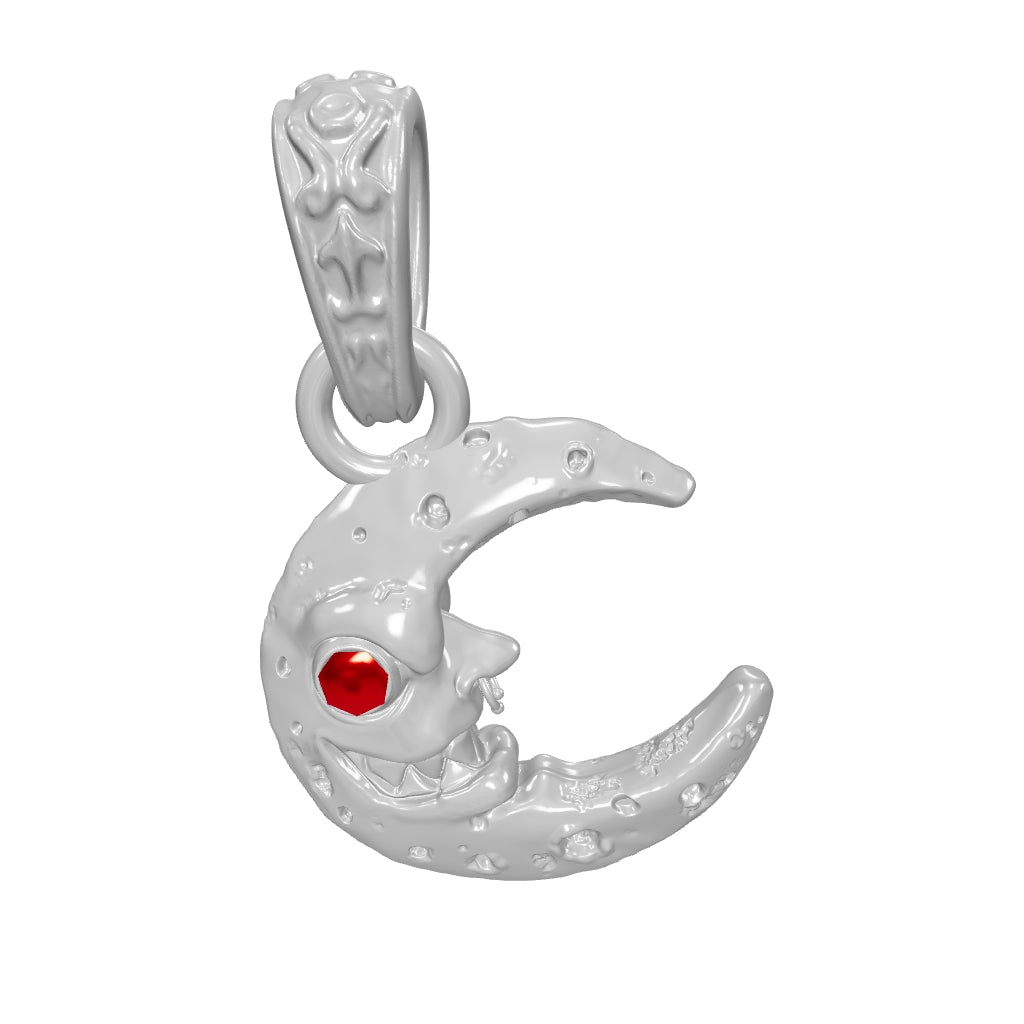 XL LUNA PENDANT
Choose Chain Type (Optional):
Pendant Only
8MM MINI ARIES CHAIN
8MM MINI CUBAN CHAIN
Description
Our XL Luna Pendant depicts a creature that lost her soulmate a long time ago. She still thinks about him, channeling every last bit of energy in hopes of getting one final goodbye. Eyes bloodshot red, she's gone existentially mad. Now hanging helplessly on your chain, she's stuck thinking about what could have been.
Featured in our 3rd annual Back 2 Skull drop 2023

This pendant fits chains up to:
9mm Gucci Chains
10mm Cuban, Hermes, Link, and Aries Chains
Dimensions: 
Height: 12.94mm
Width: 38.76mm