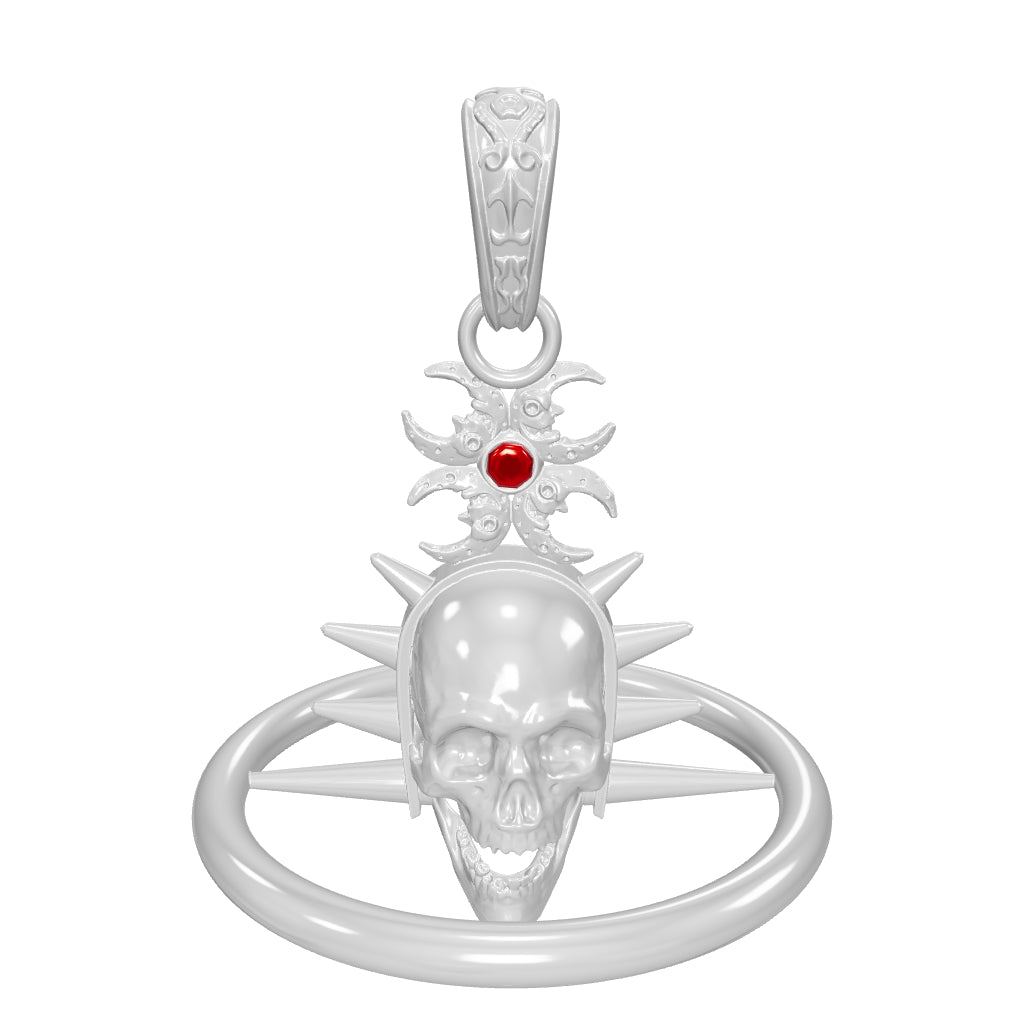 ORBITUARY PENDANT
Choose Chain Type (Optional):
Pendant Only
40% OFF
3MM STERLING SILVER FIGARO CHAIN
4MM MINI HERMÉS CHAIN
6MM MINI CUBAN CHAIN
Description
Chase your dreams, that's all you have. The Orbituary Pendant fuses the timeless story of Vivienne Westwood with the new-age designs of Hard Jewelry. Its ethereal styling contrasted with the skull's imagery of death encourages you to take an introspective look and stay on the path towards finding your purpose - even if that means you'll die trying.
Just like Colby's story, the supporter who designed this piece and later became part of the HJ team, this pendant inspires you to have perseverance and determination in every aspect of life.
Featured in our 3rd annual Back 2 Skull drop 2023
This pendant fits chains up to:
Small

6mm Link Chains
9mm Gucci Chains
8mm Cuban, Hermes, and Aries Chains
Large
6mm Link Chains
13mm Gucci Chains
10mm Cuban, Hermes, and Aries Chains
Dimensions: 
Small
Height: 29.73mm
Width: 29.73mm
Large
Height: 44.32mm
Width: 44.32mm