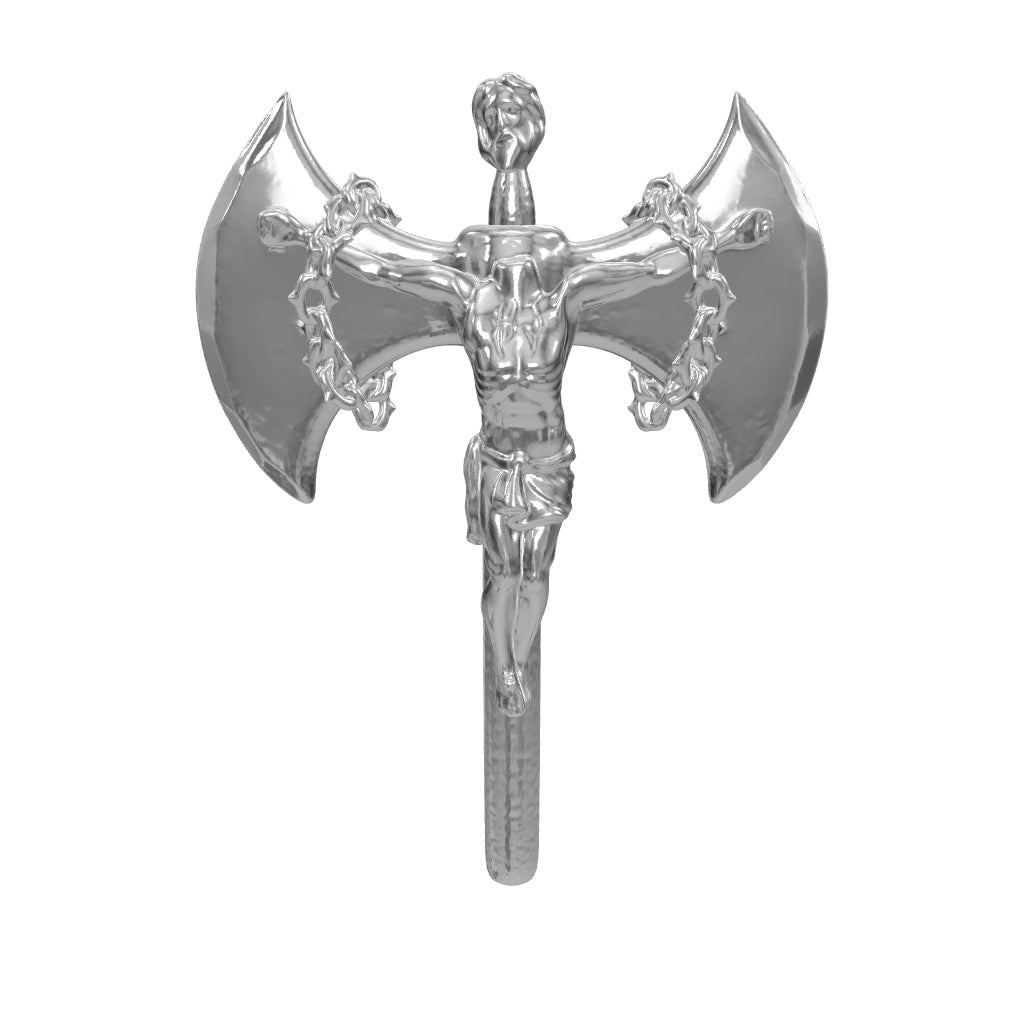 RELIGION IS WAR PENDANT
Choose Chain Type (Optional):
Pendant Only
40% OFF
3MM STERLING SILVER FIGARO CHAIN
40% OFF
3MM STERLING SILVER CURB CHAIN
40% OFF
2.5MM STERLING SILVER ROPE CHAIN
40% OFF
1.5MM STERLING SILVER SNAKE CHAIN
40% OFF
1.4MM STERLING SILVER BOX CHAINS
40% OFF
3MM STERLING SILVER MARINER CHAIN
Description
Heroic in battle while staying powerful during peace, the Religion Is War Pendant depicts the crucifixion of Jesus upon a mighty battle axe instead of a wooden cross, adding even more complexity to an already timeless jewelry figure.
At the eye of the axe handle lies his head, severed from the rest of his body, representing the great lengths of his commitment towards his followers. Crucified upon the very axe that beheaded him, this pendant exemplifies bravery, unwavering confidence, and inner power.
Featured in the NIGHTMARE Collection
Save on your order when you add an HJ chain. Couple this pendant with your choice between six 20" .925 Sterling Silver chains, ensuring you get the best match for your aesthetic.
This small pendant fits chains up to:
This large pendant fits chains up to:
3mm Silver Chains

4mm Aries, Cuban, and Gucci Chains