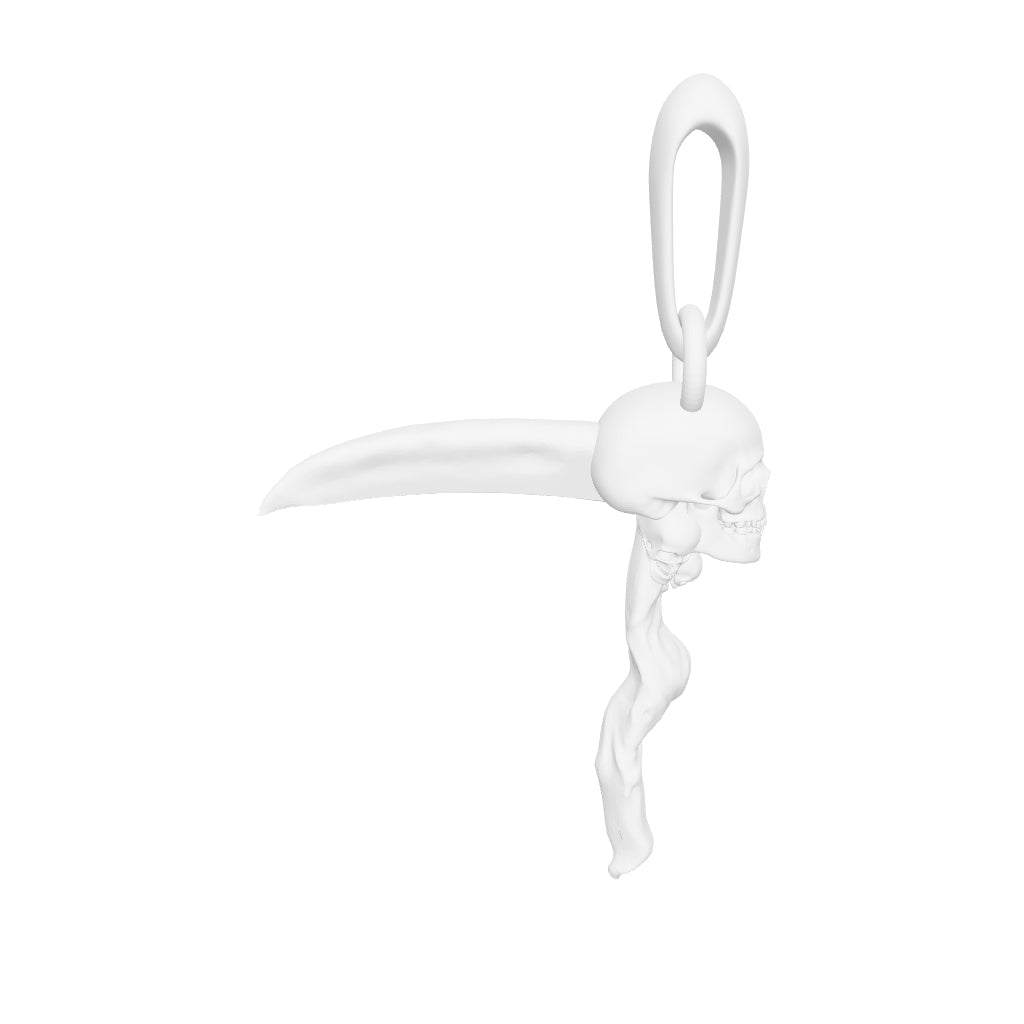 SCYTHE SKULL PENDANT
Choose Chain Type (Optional):
Pendant Only
40% OFF
2.3MM STERLING SILVER FIGARO CHAIN
40% OFF
3MM STERLING SILVER CURB CHAIN
40% OFF
2.5MM STERLING SILVER ROPE CHAIN
40% OFF
1.5MM STERLING SILVER SNAKE CHAIN
40% OFF
1.4MM STERLING SILVER BOX CHAINS
40% OFF
3MM STERLING SILVER MARINER CHAIN
Description
A master of death, the elusive reaper has solidified his return. But while harvesting an innocent soul, he lost possession of his beloved demonic scythe. Pick up the Scythe Skull Pendant and wear it as a token of mortality that reminds you to seize the day because tomorrow isn't promised.
Save on your order when you add an HJ chain. Couple this pendant with your choice between six 20" .925 sterling silver chains, ensuring you get the best match for your aesthetic.
This pendant fits chains up to:
3mm Silver Chains

6mm Stainless Steel Chains