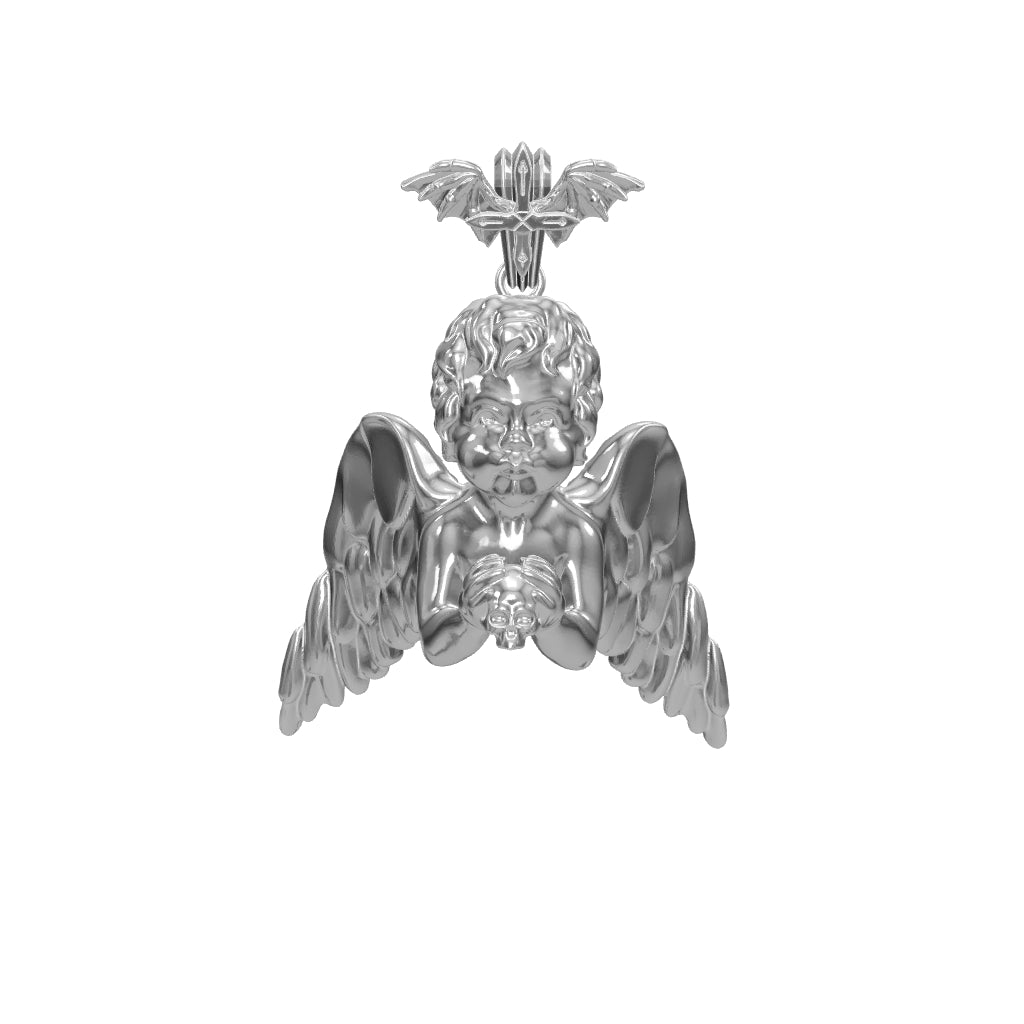 ANGEL OF DEATH PENDANT
Choose Chain Type (Optional):
Pendant Only
40% OFF
3MM STERLING SILVER FIGARO CHAIN
40% OFF
3MM STERLING SILVER CURB CHAIN
40% OFF
2.5MM STERLING SILVER ROPE CHAIN
40% OFF
1.5MM STERLING SILVER SNAKE CHAIN
40% OFF
1.4MM STERLING SILVER BOX CHAINS
40% OFF
3MM STERLING SILVER MARINER CHAIN
Description
Here to collect souls at death, the Angel of Death Pendant depicts the grim nature of life's cycle. With large wings and arms carrying a fresh skull, this angel is tasked with ending life when time runs out. This pendant is great for those in need of a highly detailed piece that portrays the thin line between life and death.
Materials: this piece is available in both Solid Stainless Steel & Solid .925 Sterling Silver
Featured in the NIGHTMARE Collection
Save on your order when you add an HJ chain. Couple this pendant with your choice between six 20" .925 sterling silver chains, ensuring you get the best match for your aesthetic.
This pendant fits chains up to:
3mm Silver Chains

6mm Mini Gucci, Hermes Chains

8mm Mini Cuban Chains