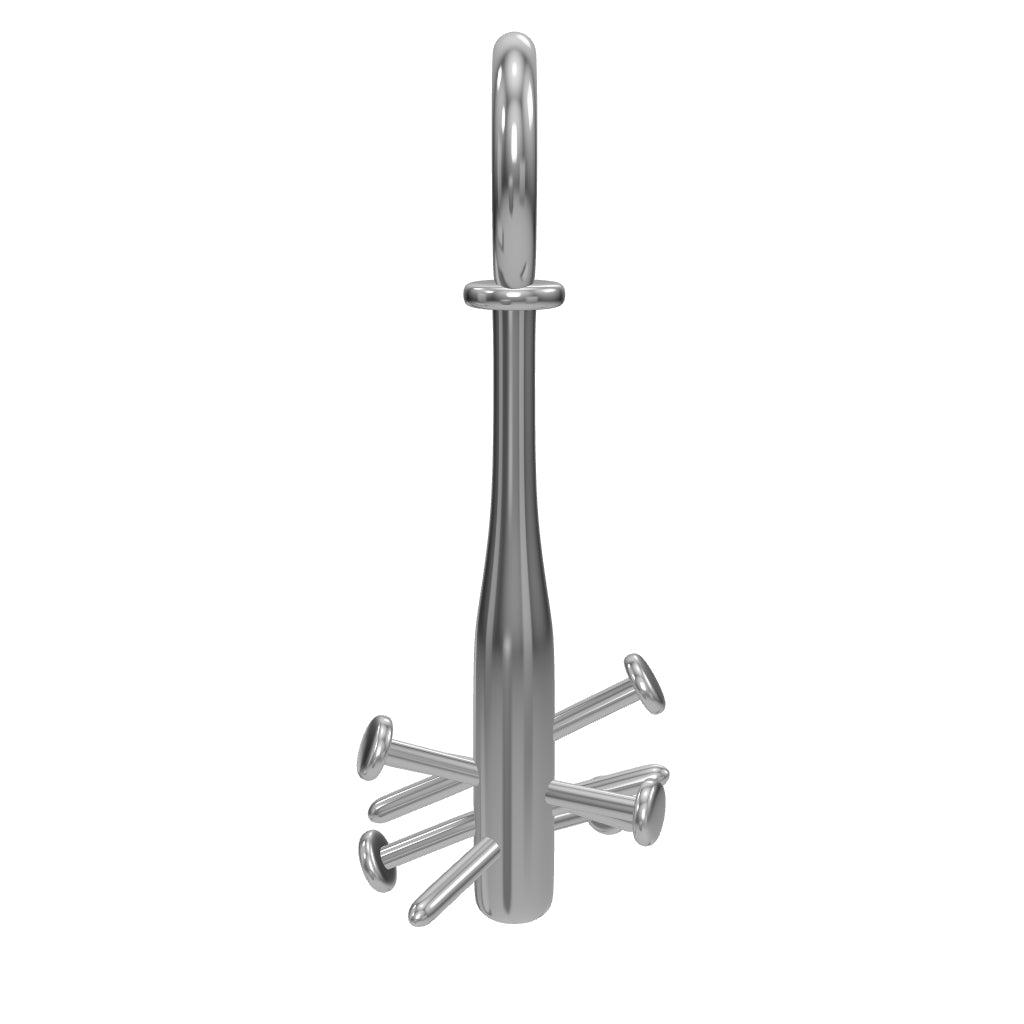 SPIKE BAT PENDANT
Choose Chain Type (Optional):
Pendant Only
40% OFF
2.3MM STERLING SILVER FIGARO CHAIN
40% OFF
3MM STERLING SILVER CURB CHAIN
40% OFF
2.5MM STERLING SILVER ROPE CHAIN
40% OFF
1.5MM STERLING SILVER SNAKE CHAIN
40% OFF
1.4MM STERLING SILVER BOX CHAINS
40% OFF
3MM STERLING SILVER MARINER CHAIN
4MM MINI CUBAN CHAIN
Description
The weapon of choice for the real psychos out there. Wearing the Spike Bat Pendant shows just how ready you are to handle any situation that comes your way. Its recognizable look and HJ original design makes it both a great standalone pendant as well as an amazing supporting piece that flows with your other accessories. 
Save on your order when you add an HJ chain. Couple this pendant with your choice between seven 20" chains, ensuring you get the best match for your aesthetic.
This pendant fits chains up to:
3mm Silver Chains

6mm Stainless Steel Chains