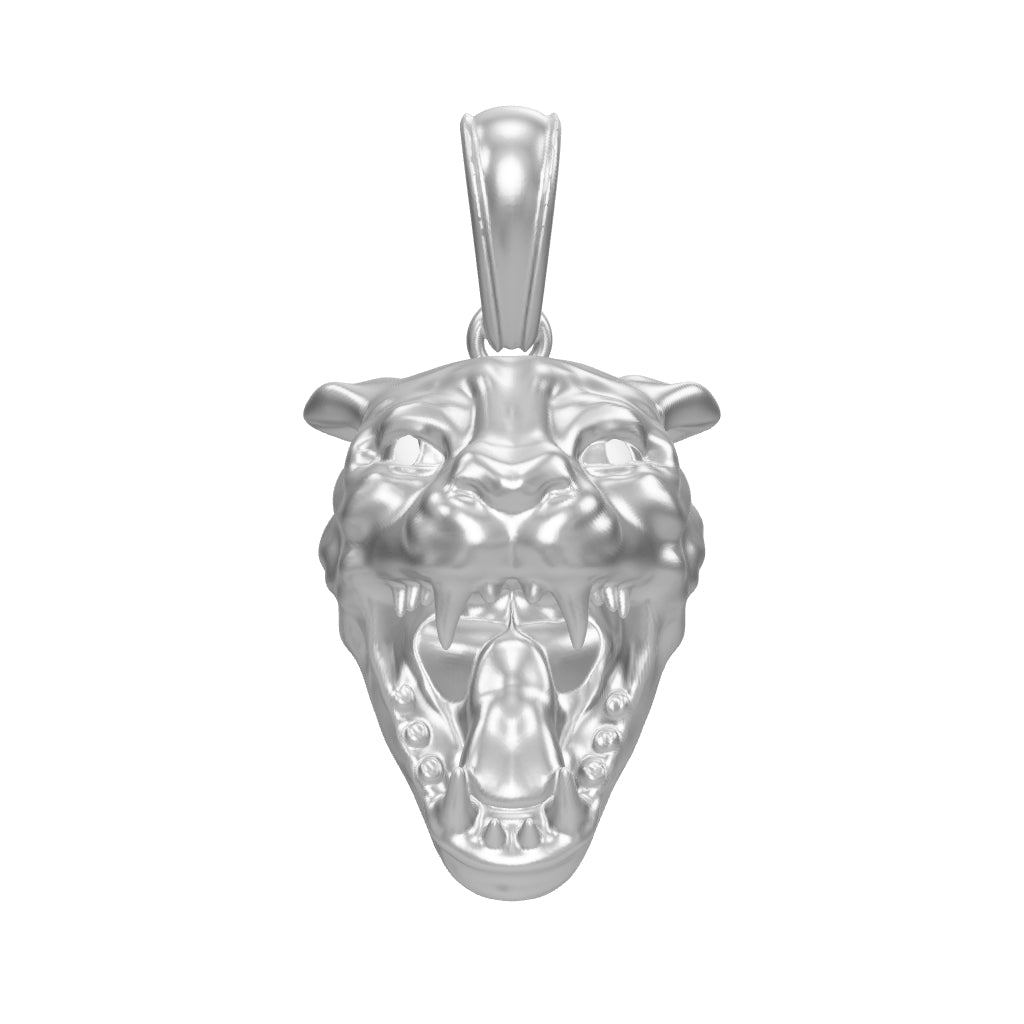 HELLCAT PENDANT
Choose Chain Type (Optional):
Pendant Only
40% OFF
3MM STERLING SILVER FIGARO CHAIN
40% OFF
3MM STERLING SILVER CURB CHAIN
40% OFF
2.5MM STERLING SILVER ROPE CHAIN
40% OFF
1.5MM STERLING SILVER SNAKE CHAIN
40% OFF
1.4MM STERLING SILVER BOX CHAINS
40% OFF
3MM STERLING SILVER MARINER CHAIN
Description
Ready to pounce at the opportunity to terrorize, the Hellcat Pendant characterizes a fierce, demonic feline. Assistant to the devil, she is both extremely intimidating and chillingly agile.
She is shown brandishing her sharp and menacing teeth which she isn't afraid to use to carry out any of her devious missions. Tame this beast and flex it around your neck as a sign of ferocity and unreserved candor.
Featured in the NIGHTMARE Collection
Save on your order when you add an HJ chain. Couple this pendant with your choice between six 20" .925 sterling silver chains, ensuring you get the best match for your aesthetic.
This pendant fits chains up to:
3mm Silver Chains

4mm Mini Cuban Chains