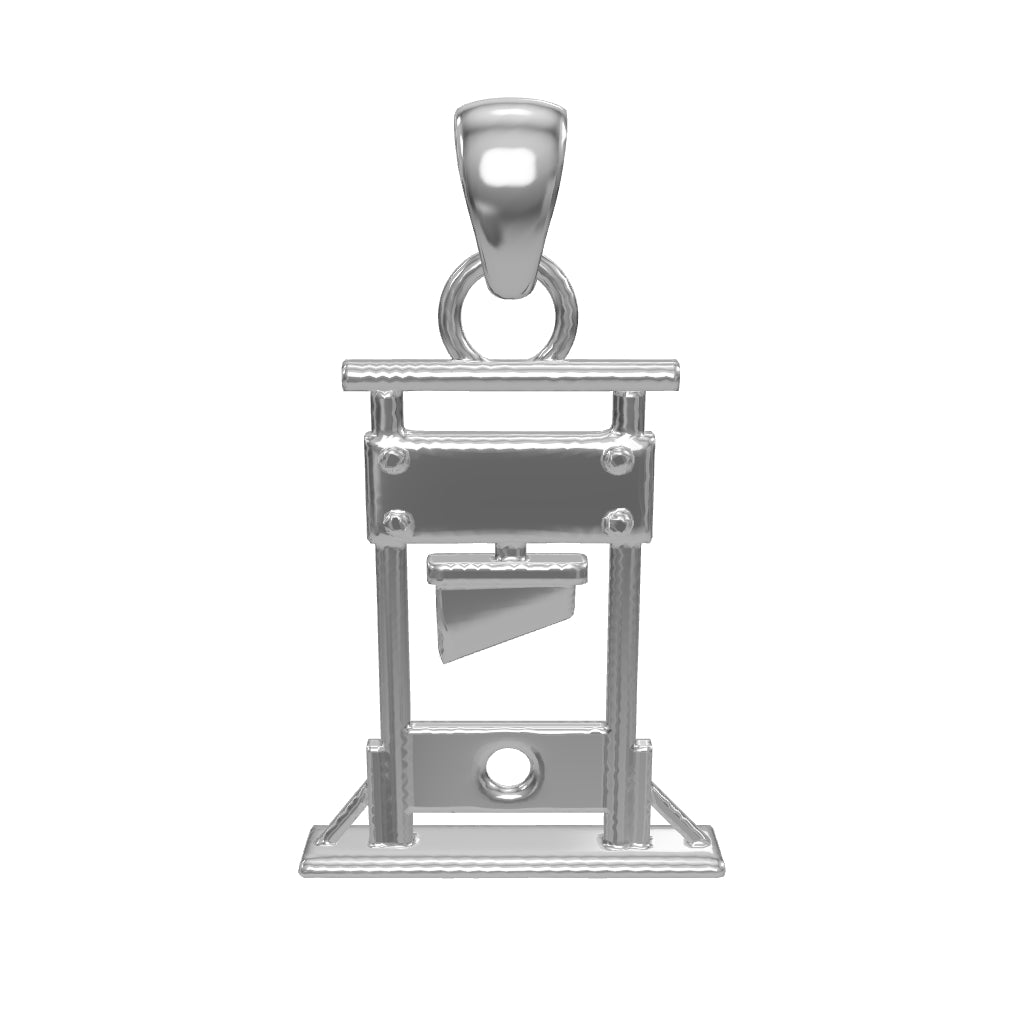 GUILLOTINE PENDANT
Choose Chain Type (Optional):
Pendant Only
40% OFF
2.3MM STERLING SILVER FIGARO CHAIN
40% OFF
2MM STERLING SILVER CURB CHAIN
40% OFF
2MM STERLING SILVER ROPE CHAIN
40% OFF
1.5MM STERLING SILVER SNAKE CHAIN
40% OFF
1.4MM STERLING SILVER BOX CHAINS
Description
The Guillotine Pendant is here for you to sever your ties with any negative energy holding you back. A symbol of rebellion, it represents your willingness to do whatever it takes when your back is against the wall. Proudly showcase this pendant as a beacon of terror and a sign of the power within you that's unlocked during dire situations. 
Featured in the NIGHTMARE Collection
Save on your order when you add an HJ chain. Couple this pendant with your choice between five 20" .925 sterling silver chains, ensuring you get the best match for your aesthetic.
This pendant fits chains up to: